The AI Health Friday Roundup highlights the week's news and publications related to artificial intelligence, data science, public health, and clinical research.
In today's Duke AI Health Friday Roundup: supercomputer breaks exascale barrier; pulse-oximetry meters yielded underestimates of COVID effects in people of color; machine perfusion keeps liver viable for transplant; ancient victims of Vesuvius have genomes sequenced; gender bias in math prizes; lobbying against data privacy legislation intensifies; how to spot a "hijacked" scientific journal; machine learning algorithms ID potentially dangerous asteroids in old astrophotos; much more:
"This capability has gone unnoticed despite 70 years of research on hummingbird torpor, Shankar says. But past research typically examined torpor under laboratory conditions; Shankar, who was then working at Stony Brook University, and her colleagues studied wild hummingbirds in their natural environment in southeastern Arizona." At Scientific American, Carolyn Wilke examines recent findings that suggest hummingbirds are capable of exercising a surprisingly fine degree of control over their metabolisms when conserving energy at night.
"Two of the urban centres each covered an area of more than 100 hectares — three times the size of Vatican City. The lidar images revealed walled compounds with broad terraces rising 6 metres above the ground. Conical pyramids made of earth towered above one end of the terraces (see 'The settlement beneath'). People probably lived in the areas around the terraces and travelled along the causeways that connected the sites to one another." Nature's Freda Keier reports on recent archaeological investigations using aerial lidar scanning that have revealed the ancient remains a much more "urban" culture in the midst of the Amazon than previously known.
AI, STATISTICS & DATA SCIENCE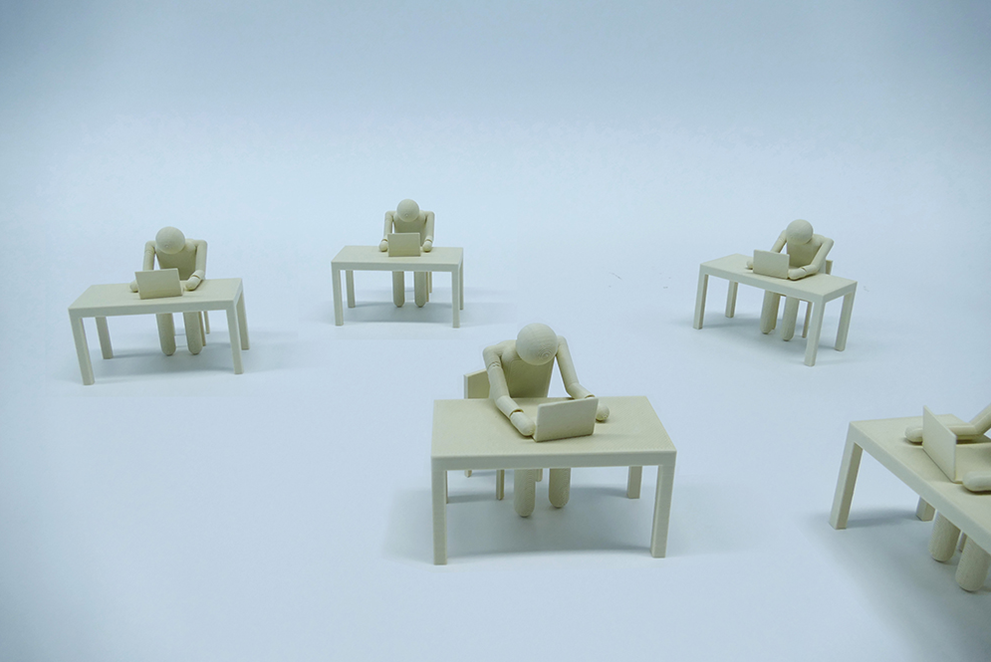 BASIC SCIENCE, CLINICAL RESEARCH & PUBLIC HEALTH
"Our findings suggest that, despite the extensive connection between Rome and other Mediterranean populations, a noticeable degree of genetic homogeneity exists in the Italian peninsula at that time. Moreover, palaeopathological analyses identified the presence of spinal tuberculosis and we further investigated the presence of ancient DNA from Mycobacterium tuberculosis." A paper published in Scientific Reports by Scorrano and colleagues reports on the successful whole-genome sequencing of two persons who died in the catastrophic eruption of Mount Vesuvius that buried the Roman city of Pompeii in 79 AD.
"While domestic violence must also be recognized beyond just physical abuse, the chances of an attack causing traumatic brain injury deserves more attention. The connection between the two may be obvious in retrospect, but until these injuries are consistently screened for in domestic violence cases and also more regularly discussed, they cannot be addressed as they need to be." An article at STAT News by Cecille Joan Avila probes the often-overlooked connection between domestic violence and traumatic brain injuries.
"….overestimation of arterial oxygen saturation levels by pulse oximetry occurs in patients of racial and ethnic minority groups with COVID-19 and contributes to unrecognized or delayed recognition of eligibility to receive COVID-19 therapies." A retrospective cohort study published in JAMA Internal Medicine by Fawzy and colleagues finds that optical pulse oximeters systematically overestimated the blood oxygenation levels of nonwhite COVID patients, thereby delaying or preventing them from receiving appropriate COVID therapies.
"The transplanted liver exhibited normal function, with minimal reperfusion injury and the need for only a minimal immunosuppressive regimen. The patient rapidly recovered a normal quality of life without any signs of liver damage, such as rejection or injury to the bile ducts, according to a 1-year follow up." A research study published in Nature Biotechnology by Clavien and colleagues reports on a human liver that was successfully transplanted into a recipient after the liver was maintained for three days post-donation by machine perfusion of the organ at normal temperatures.
COMMUNICATIONS & DIGITAL SOCIETY
"It's common for industries to lobby lawmakers on issues affecting their business. But there is a massive disparity in the state-by-state battle over privacy legislation between well-funded, well-organized tech lobbyists and their opposition of relatively scattered consumer advocates and privacy-minded politicians, The Markup has found." The Markup's Todd Feathers and Alfred Ng report on tech industry efforts to counter recent legislative activity aimed at imposing more stringent data privacy measures.
"In that same time frame, active shooter incidents nearly doubled. The FBI designates an active shooter as "one or more individuals who are engaged in killing or attempting to kill in a populated area." In 2021, 61 such incidents in the United States killed 103 people. In 2017, the number of incidents was 31, though deaths totaled 143." Science News' Nikk Ogasa reports on recent steep increases in firearms violence and mass shootings in the United States.