The AI Health Friday Roundup highlights the week's news and publications related to artificial intelligence, data science, public health, and clinical research.
In today's AI Health Friday Roundup: drone delivery for blood products; geometry, human cognition & AI; the FTC & "algorithmic disgorgement"; magpies: even smarter than we realized; revisiting data dashboards after 2 years of COVID; rethinking disability and the workplace; credit reporting companies' new approach to medical debt; NIST publishes report on AI bias standards; brain implant allows "locked-in" person to communicate; much more: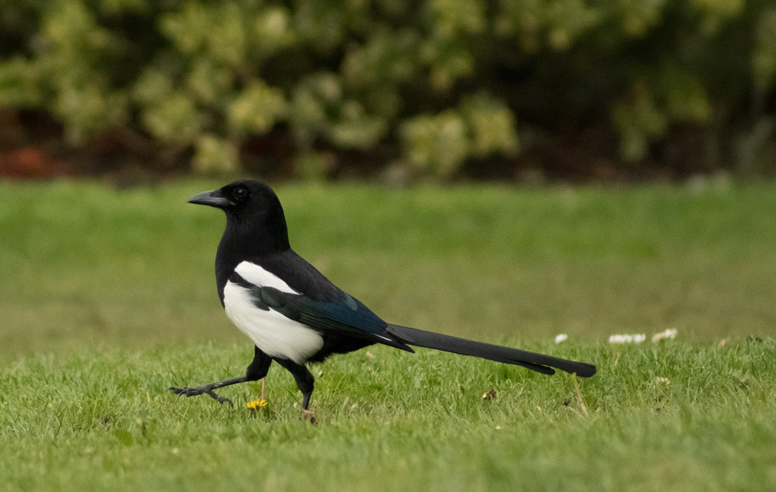 "Magpies' latest mischief has been to outwit the scientists who would study them. Scientists showed in a study published last month in the journal Australian Field Ornithology just how clever magpies really are and, in the process, revealed a highly unusual example in nature of birds helping one another without any apparent tangible benefit to themselves." At the New York Times' "Trilobites" feature, Anthony Ham reports on a recent study that provides further evidence, if any were needed, that magpies are really, really smart (and have an altruistic streak, to boot).
AI, STATISTICS & DATA SCIENCE
BASIC SCIENCE, CLINICAL RESEARCH & PUBLIC HEALTH
COMMUNICATIONS & DIGITAL SOCIETY
"The architects of these dashboards put in long hours and faced considerable challenges, including incomplete and inconsistent data, misconceptions and misunderstandings about how the information was collected, and efforts to twist the messages that the dashboards present. As these data wranglers continue to try to inform individuals and public-health officials, they are learning lessons that will help to navigate the next stage of the pandemic, as well as other social and public-health issues — from crime to climate change." A Nature feature article by Lynne Peeples takes a look back at the profusion of data "dashboard" displays that erupted in the wake of the COVID pandemic, and asks whether they are, on balance, doing what they set out to do.
"A dysfunctional information ecosystem may have accelerated the spread of COVID-19 myths and conspiracy theories but, as the thumbnail history of conspiracy thinking sketched above suggests, it did not directly cause them…. although the information ecosystem is undoubtedly an important influence on vaccine decision-making… focusing only on the information ecosystem can obscure the wider sociocultural, historic, institutional and political context." A perspective article by Pertwee, Simas, and Larson published in Nature Medicine takes a look at the "COVID-19 infodemic" and the effects of medical misinformation some two years on in the pandemic.
"Proctor360 faces a proposed class action brought by a university student who claims that the online proctoring software collected his biometric information without his permission, in violation of Illinois' Biometric Information Privacy Act." An article (log-in required) by Bloomberg Law's Samantha Hawkins reports on a class-action suit being levied against Proctor360, a widely used system for monitoring students taking exams online.