The AI Health Friday Roundup highlights the week's news and publications related to artificial intelligence, data science, public health, and clinical research.
In this week's Duke AI Health Friday Roundup: reinforcement learning to align LLMs with human preferences; modeling T cell exhaustion; examining clearance lineages of AI medical devices; writing as medicine for docs; healthcare needs more than current foundation models; watermarking images to spot AI influence; semaglutide tested in heart failure; NCSU researchers automate dragnet for fraudulent robocalls, much more:
AI, STATISTICS & DATA SCIENCE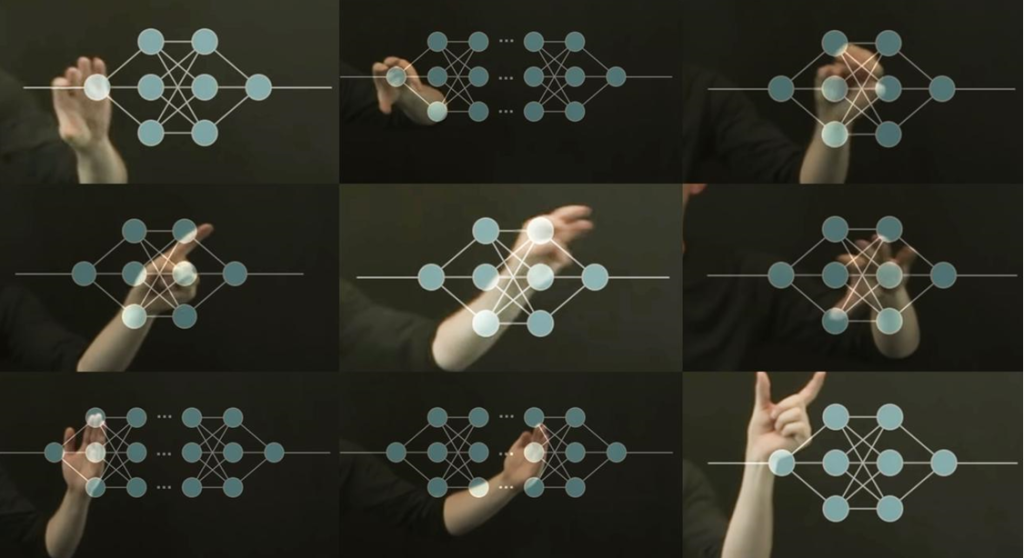 "We propose a simple algorithm for aligning LLMs with human preferences inspired by growing batch reinforcement learning (RL), which we call Reinforced Self-Training (ReST). Given an initial LLM policy, ReST produces a dataset by generating samples from the policy, which are then used to improve the LLM policy using offline RL algorithms. ReST is more efficient than typical online RLHF methods because the training dataset is produced offline, which allows data reuse….Our results show that ReST can substantially improve translation quality, as measured by automated metrics and human evaluation on machine translation benchmarks in a compute and sample-efficient manner." A preprint article by Gulchere and colleagues, available from arXiv, presents a schema for an approach to reinforcement learning for large language models that incorporates human feedback.
"The predicate networks of cleared AI/ML-based medical devices varied in complexity and between medical specialties, with more than a third cleared on the basis of non-AI/ML-based medical devices in the first generation, and approximately only a quarter originating in a de novo cleared device across all generations. Especially for devices in radiology, the AI/ML tasks changed frequently along the device's predicate network, raising safety concerns." A research article published in Lancet Digital Health by Muehlematter and colleagues traces the evolutionary history of AI and ML-based medical devices cleared for use under the FDA's 501(k) pathway.
"From the client perspective, the offer is hard to resist. Online labor platforms present them with a cheap, often skilled, workforce available 24/7…. But for the workers on the other side, the situation can be dire. They can spend large parts of their day searching and applying for jobs, time that is unpaid. For most platforms, there is no guarantee that the tasks offered will not fall below their minimum wage. …And if they have any problems with the client, there is not always a clear appeal process, putting them at risk of not getting paid at all." At TechCrunch, Jonas CL Valente explores the role of "cloudworkers" whose hidden contributions are critical to supporting the current surge in AI offerings.
"To realize health care-specific foundation models, we are going to need a lot of data. At our academic medical center, there are records associated with more than 4 million patients. Yet even if each patient generated a book's worth of text (a gross overestimate), this is far less data than what is currently used to train existing foundation models. Moreover, there would be entire "chapters" of health experiences missing as individuals moved across health systems." An opinion article by Jenna Wiens, Rada Mihalcea and Brahmajee K. Nallamothu appearing in STAT News turns a critical eye on the potential role of current large language model AIs in healthcare settings and examines ways to tailor the technology to meet the demands of the environment.
"SynthID is created using two neural networks. One takes the original image and produces another image that looks almost identical to it, but with some pixels subtly modified. This creates an embedded pattern that is invisible to the human eye. The second neural network can spot the pattern and will tell users whether it detects a watermark, suspects the image has a watermark, or finds that it doesn't have a watermark." MIT Technology Review's Melissa Heikkilä reports on the debut of Google DeepMind's tool for "watermarking" online content that has been created by an AI.
BASIC SCIENCE, CLINICAL RESEARCH & PUBLIC HEALTH
COMMUNICATION, Health Equity & Policy