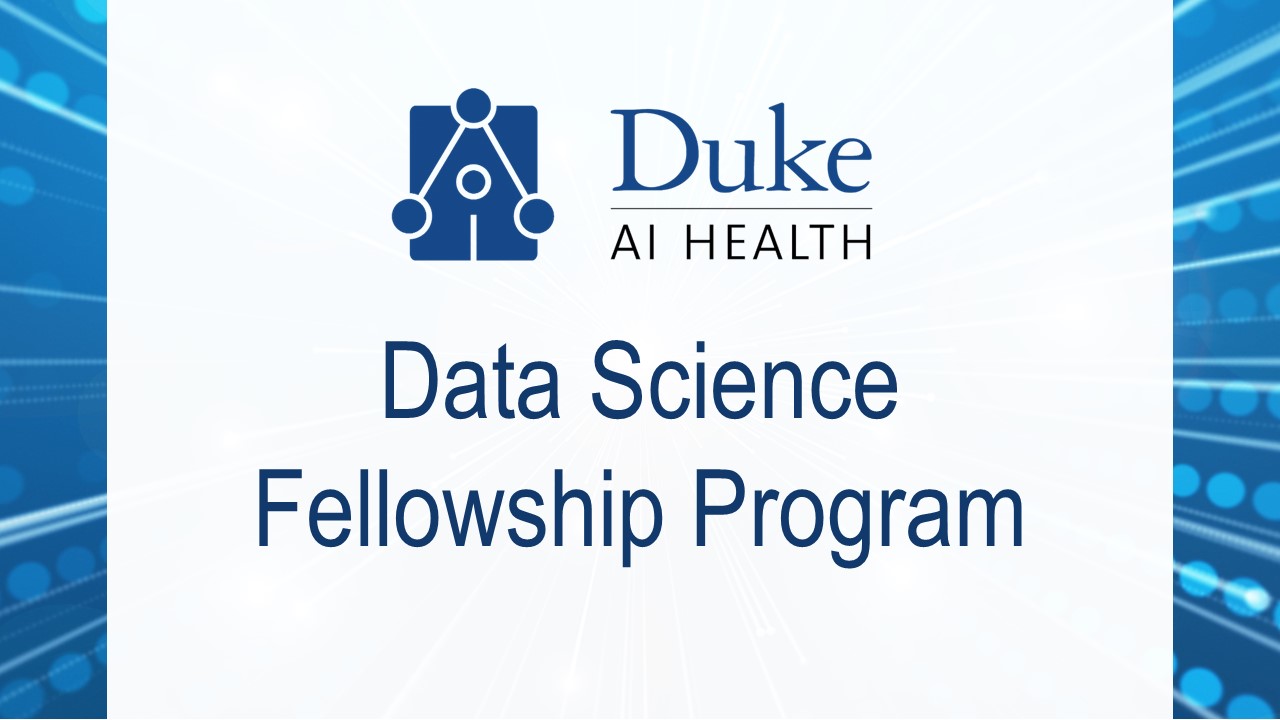 The Duke AI Health Data Science Fellowship Program is a 2-year training program in data science with direct application for healthcare. Designed for early-career data scientists with strong backgrounds in quantitative disciplines, the program is part of a multidisciplinary, campus-spanning initiative that applies machine learning and quantitative sciences to rich sources of healthcare and administrative data, using the insights gained to improve healthcare delivery, quality of care, and the health of individuals and communities.
Under the leadership of program director Lisa Wruck, PhD, and associate director Silvana Lawvere, PhD, the Data Science Fellowship program enrolled the first fellows in February 2020, and 12 fellows have participated in the program to date.
"Dr. Wruck and Dr. Lawvere have been integral to the success of this program," said Michael Pencina, PhD, vice dean for data science and director of Duke AI Health. "Their expertise and commitment to the trainees has created a rigorous and supportive environment for them to learn and thrive, and I'm grateful to them for creating the success of the program."
As Dr. Wruck and Dr. Lawvere step away from the program, the leadership will transition to Matt Engelhard, PhD as the faculty director and Andrew Olson, MPP as the senior operations leader. Dr. Engelhard is an Assistant Professor of Biostatistics and Bioinformatics and Mr. Olson is AI Health's Associate Director, Policy Strategy and Solutions for Health Data Science.