Duke Rheumatologists Explore the Effects of a Rapid Transition to Telemedicine During the COVID-19 Pandemic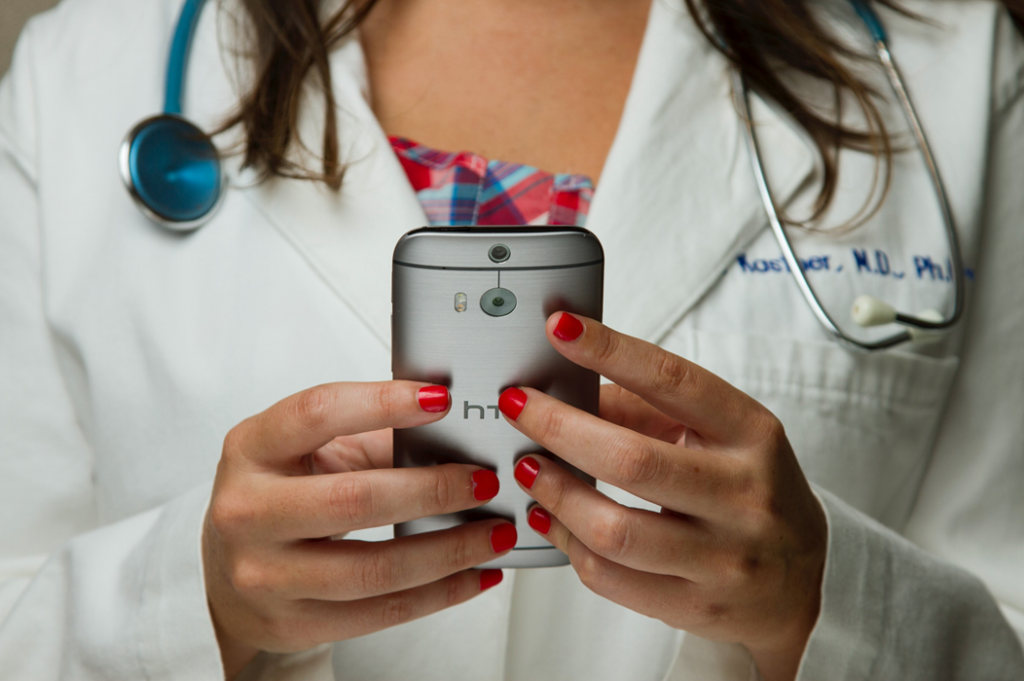 The COVID-19 pandemic has prompted a surge in demand for telehealth services, but many questions about how healthcare providers can adapt their practice to meet the challenges of telemedicine remain to be answered. Now, a group of rheumatologists at Duke University School of Medicine have used data drawn from the Duke University Health System's EHRs (electronic health records) to investigate how a rapid transition to telemedicine affected their approach to patient care.
By examining data available from the Duke EHR system, the researchers were able to study how patterns of medical practice changed over three different intervals: in the six months before state-mandated closures took place in March of 2020, during the period of telemedicine roll-out from mid-March through late May, and during the phased reopening period from late May through early October, when in-person clinic visits again became possible.
Overall, the researchers found that once telemedicine was implemented, use increased rapidly until it accounted for over 90 percent of all rheumatology visits, with a visit volume only 15 percent less than the pre-pandemic average. The rollout of telemedicine also corresponded with substantial increases in the amounts of time physicians were devoting to working with EHRs and communicating with patients via the EHR "message basket" system.
"Because Duke Rheumatology wasn't doing any telemedicine visits before March of 2020, we were able to see the effects of going from 'zero-to-sixty' in terms of adapting our work to meet patients' needs under these new circumstances," says Mithu Maheswaranathan, MD, a Duke Rheumatology fellow and lead author on a paper published in the Journal of Clinical Rheumatology that presents the findings from the Duke study. "And while some of the big increases in EHR and message basket use we saw during and immediately after the telehealth transition eventually did return to close to where they started, we still see doctors on average spending about an hour more each week working in electronic chart records outside of their normal work hours."
Another important study finding was that patterns of medication prescription changed dramatically during the transition to telemedicine.
"I think rheumatologists were dealing with some complex situations, especially early in the pandemic," notes Duke rheumatologist Megan Clowse, MD, MPH, also an author on the paper. "Many of the medications that we prescribe to patients are intended to treat an overactive immune system. There was some worry among patients that this might affect their risk for COVID, which may have prompted a decline in prescriptions for certain kinds of drugs."
At the same time, Clowse points out that some of the mainstay medications for treating autoimmune diseases such as lupus erythematosus were also receiving a lot of media attention as potential COVID therapies.
"Hydroxychloroquine is one of the best treatments rheumatologists have for controlling lupus," says Clowse. "When studies were published suggesting it might benefit patients with COVID, we saw both a limited supply and a renewed interest in the drug from some patients who hoped it would help them avoid COVID.  North Carolina pharmacists also quickly enacted new rules to limit prescribing to patients with rheumatic disease, requiring us to rewrite all of our hydroxychloroquine prescriptions to include the diagnosis, which led to an increase in prescriptions."
The data examined by the Duke researchers showed prescribing patterns for hydroxychloroquine later returning to normal after other studies showed the drug was not useful for preventing or treating COVID. However, prescriptions for a group of different drugs known as biologic disease-modifying antirheumatic drugs (DMARDs) fell shortly after the March 2020 closure but did not fully return to pre-March levels, for reasons that are unclear. Biologic DMARDs are used to slow down the progress of rheumatoid arthritis.
Duke physician David L. Leverenz, MD, a rheumatologist and the paper's senior author, notes that the study constitutes a valuable first step in understanding how physicians have adapted to the use of telemedicine tools during a major public health crisis.
"Even before the pandemic shifted everything into high gear, there were already a lot of questions about whether telemedicine would offer benefits, whether it would affect patients' quality of care, and how doctors would adapt to these new tools," Leverenz says, pointing out that more study of these questions is needed. "Along with changes in prescribing habits, we saw that patients seemed to be pretty willing to make use of telemedicine services—some still used telemedicine even after in-person visits were possible again. But we also saw the amount of work for the physician creeping up, so we need to understand how these different factors will play out."
In addition to Maheswaranthan, Clowse, and Leverenz, study authors included Phil Chu, Andrew Johannemann, and Lisa Criscione-Schreiber, all from the Division of Rheumatology and Immunology in the Duke University Department of Medicine.
Maheswaranathan M, Chu P, Johannemann A, Criscione-Schreiber L, Clowse M, Leverenz DL. The Impact of the COVID-19 Pandemic and Telemedicine Implementation on Practice Patterns and Electronic Health Record Utilization in an Academic Rheumatology Practice. J Clin Rheumatol. 2021 Apr 9. doi: 10.1097/RHU.0000000000001751.