The AI Health Friday Roundup highlights the week's news and publications related to artificial intelligence, data science, public health, and clinical research.
In this week's Duke AI Health Friday Roundup: how bias emerges in healthcare algorithms; COVID vaccination and reduced maternal-fetal risk; research institutions need to beware predatory publishers; AI enables speech and expression by avatar for paralyzed woman; the protein "unknome" gets a closer look; figuring out what open AI really means; a testing schema for AI consciousness; sharing code helpful, encourages citations – but most authors still don't share; much more:
AI, STATISTICS & DATA SCIENCE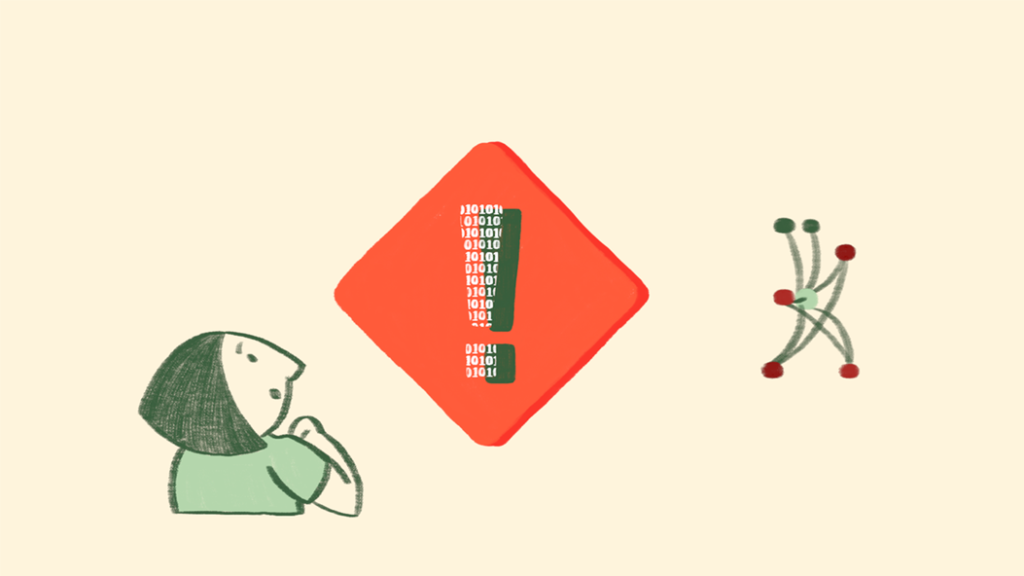 "…the researchers focused on 'subpopulation shifts' — differences in the way machine learning models perform for one subgroup as compared to another. 'We want the models to be fair and work equally well for all groups, but instead we consistently observe the presence of shifts among different groups that can lead to inferior medical diagnosis and treatment,' says Yang…The main point of their inquiry is to determine the kinds of subpopulation shifts that can occur and to uncover the mechanisms behind them so that, ultimately, more equitable models can be developed." An article at MIT News by Steve Nadis explains some of the far-reaching findings of a paper, recently presented at 40th International Conference on Machine Learning, that delves into ways that bias can emerge in machine-learning applications in healthcare (H/T Matthew Elmore).
"Whether current or near-term AI systems could be conscious is a topic of scientific interest and increasing public concern. This report argues for, and exemplifies, a rigorous and empirically grounded approach to AI consciousness: assessing existing AI systems in detail, in light of our best-supported neuroscientific theories of consciousness….Our analysis suggests that no current AI systems are conscious, but also suggests that there are no obvious technical barriers to building AI systems which satisfy these indicators." A research article by Butlin and colleagues, available as a preprint from arXiv, tackles the question of how best to go about rigorously answering the question of whether a given instance of AI has achieved actual consciousness.
"This paper conducts fairness testing on automated pedestrian detection, a crucial but under-explored issue in autonomous driving systems. We evaluate eight widely-studied pedestrian detectors across demographic groups on large-scale real-world datasets….Our findings reveal significant fairness issues related to age and skin tone. The detection accuracy for adults is 19.67% higher compared to children, and there is a 7.52% accuracy disparity between light-skin and dark-skin individuals." A research paper by Li and colleagues, available as a preprint from arXiv reports findings that suggest that some autonomous driving systems may pose a greater threat to children and to persons with darker skin tone.
"Our findings introduce a multimodal speech-neuroprosthetic approach that has substantial promise to restore full, embodied communication to people living with severe paralysis." A research article published in Nature by Metzger and colleagues describes the successful application of AI in restoring the ability of a severely paralyzed person to communicate. An article by the New York Times' Pam Belluck helps break down some of the paper's dense technical information.
While AI, including generative AI, continues to enjoy substantial enthusiasm and commercial interest, a recent spate of articles reveal some emerging skepticism now that these models are encountering the real world. First, speculation from Ted Gioia and Gary Marcus that the economic argument for (at least some applications of) LLMs may warrant a closer look. Next comes reporting from the Atlantic on the use of copyrighted books to train multiple LLMs (and the potential legal complications), as well as concern (via a Fast Company article) about Google's deployment of generative-AI-enabled browsing, and a lapse of either the AI author or the ostensibly human quality control for a web article that directed tourists seeking destination dining in Ottawa to a food bank.
BASIC SCIENCE, CLINICAL RESEARCH & PUBLIC HEALTH
COMMUNICATION, Health Equity & Policy